1
« on: June 30, 2015, 11:17:04 AM »
This is purely a testing waters thread. I have had numerous individuals interested in wanting to buy this car. I have been on the fence since completing the build over the winter and have decided to gauge some interest.
NoRotors build thread -
http://www.norotors.com/index.php?topic=21119.0
About the car: This is a LS1 swapped 1990 Mazda RX7 (FC) done right. No corners were cut and this car holds it's own on the strip and street. It is a pure monster and was designed and put together to hurt feelings on the street. I have received tons of compliments on outings and to local car events. I can honestly say this car gets a ton of attention at the local Cars and Coffee meets.
The car is a mild build. The heads are 243's with magic done by Brett Land at LandSpeed Development. They have a stage 3 port and polish, 5 angle, Ferrera intake valves, Manley exhaust valves, BTR springs and titanium retainers. These are the best ported 243's you can get using a stock bottom end LS motor. I will provide the spec sheet to anyone who is seriously interested in the car. There is $3500 in the heads alone. The cam is a custom grind COMP cam spec'ed for all motor and nitrous power and spec'ed by Brett Land himself. Brand new LS7 lifters were installed along with a custom set of .105 wall chromoly pushrods from Trend Performance in Detroit. All new OEM gaskets were used when installing the heads.
I wanted to be able to launch the car hard at the track. Thus, an 8.8 setup was installed using the Ronin 8.8 kit. The differential is out of a 2004 Ford Explorer and was completely rebuilt using OEM Ford parts by a Master Ford Technician. GT500 clutch packs were used during the rebuild. Gear ratio is 3.73. The road to a bullet proof rear end did not stop there. A set of Drive Shaft Shop Pro Level axles and 103mm Porsche hubs were installed to compliment the rear end setup. The driveshaft is a custom aluminum 3inch shaft with 1310 u-joints built by a shop here in Indianapolis. There's at least $5000 in the rear end setup alone.
The car has been driven the way it was meant to be driven. It has seen a handful of street pulls along with a few outings to the track. This car is easily a 140 car at the track and the street with the proper driver. I have been able to pull off a best ET of 10.6 and a best MPH of 135 on a 150 shot of nitrous / pump gas with low bottle pressure and bad shifts. On motor, the car has gone 11.1 @ 127, again on pump gas. Based on the power and time slips, this car has the capability to run high 9's around 140 on the bottle.
The car was tuned by Timmy Two Stage from Sound Performance in Chicago. He is a well known reputable tuner and tuned the car well.
Lets dive into what has been done to get the car where it is today.
Part (Engine) MSRP Vendor
2002 LS1 with 33k miles, T-56 transmission, harness, ECU, accessories $4,000.00 Junkyard
LandSpeed Stage 3 243 LS6 Heads - 5 angle, port, polish, race spec heads $1,099.99 LandSpeed Development
BTR Platinum Spring Kit with Titatinum Retainers $299.99 LandSpeed Development
Ferrera Hallow Stem Intake Valves $299.99 LandSpeed Development
Manley Hallow Stem Exhaust Valves $179.99 LandSpeed Development
Custom Grind COMP Cam $450.00 LandSpeed Development
LS7 Lifters $125.00 LandSpeed Development
KATech C5Z Timing Chain $150.00 LandSpeed Development
GM MLS Head Gaskets $100.00 LandSpeed Development
Trend Performance 5/16 .105 wall chromoly pushrods $275.00 Trend Performance
MightyMouse Oil Catch Can $100.00 LS1Tech
C5Z Engine Covers $130.00 Corvette Freaks
ATI Harmonic Super Balancer $449.99 ATI
Hinson FC RX7 Super Cars Intake $195.00 Hinson Motorsports
Hinson FC RX7 Super Cars Engine Mount Kit $442.25 Hinson Motorsports
Hinson FC RX7 LS Swap Single Fan Cooling System $595.00 Hinson Motorsports
Hinson FC RX7 Master Cylinder - Modified Wilwood 7/8" $96.00 Hinson Motorsports
Hinson FC RX7 Hydraulic Slave Clutch Line $106.00 Hinson Motorsports
PSC Motorsports Power Stearing Kit $634.00 Performance Steering Componants
JTR 1 7/8 Calico Coated Headers $960.00 JTR
42# Injectors $120.00 LS1Tech
Ported LS1 Throttlebody $125.00 LS1Tech
LS6 Intake Manifold $400.00 LS1Tech
Aeromotive 340 Stealth Fuel Pump $150.00 Amazon
Nitrous Outlet 78mm Wet Plate Kit $749.99 Nitrous Outlet
Nitrous Outlet 10lb Nitrous Bottle $225.00 Nitrous Outlet
NOS Nitrous Window Switch $180.00 LS1Tech
Melling Oil Pump $75.00 Summit Racing
Custom 3inch HKS Titanium Exhaust $1,500.00 Fabrication Shop
QTP 3inch Electric Exhaust Cutout $350.00 Summit Racing
Part (Rearend/Differential MSRP Vendor
Driveshaft Shop Pro-Level Axles $2,099.99 RPM Transmissions
Ronin FC 8.8 IRS Kit $1,199.99 Ronin Speedworks
Ford Explorer 8.8 Diff $250.00 Junkyard
Ford Explorer 8.8 Diff Complete Rebuild $220.00 Eric Walters
Ford Performance GT500 Carbon Clutches $125.00 Summit Racing
3inch Aluminum Driveshaft for 8.8 $450.00 Indy Rack and Axle
8.8 Axles Built - OE Parts $400.00 Indy Rack and Axle
Monster Stage 3 Clutch $450.00 LS1Tech
Pro 5.0 Shifter Kit $150.00 LS1Tech
Part (Exterior & Suspension) MSRP Vendor
FC3S RX7 Spec-RE Sideskirts (Carbon Fiber) $450.00 Shine Auto
FC3S RX7 Spec-RE Pro Rear Diffuser (Carbon Fiber) $450.00 Shine Auto
FC3S RX7 Type 1 Front Lip (Carbon Fiber) $350.00 Shine Auto
MT ET Streets - 275/40/17 $464.00 Fathouse Fabrications
Weld Prostars / Hoosier QTP Slicks $200.00 RX7-Steve-NoRotors
5Zigen FN-01 Wheels $1,200.00 5Zigen (Discontinued)
Energy Suspension Bushings $150.00 Energy Suspension
Battle Version Adjustable Toe Links $230.00 Battle Version
SuperNow Camber Links $100.00 SuperNow (Discontinued)
Tokico Blue Front Struts (2) $250.00 NoRotor Forum
KYB AGX Rear Struts (2) $252.00 NoRotor Forum
Tanabe GF210 Springs $256.00 NoRotor Forum
Racing Beat Strut Tops $255.00 Racing Beat LLC
BLOX Racing 12x1.5mm Magnesium Lug Nuts $100.00 BLOX Racing/Amazon
Mazda RX7 Turbo II Front & Rear Calipers $300.00 NoRotor Forum
Car Re-painted Porsche Guards Red (2 years old) Uknown Unknown
OEM Mazda RX7 Turbo II Hood
OEM Mazda RX7 Turbo II Rear Wing
OEM Mazda RX7 Clear FTP Lenses
HID Headlights
Aerocatch Carbon Hood Pins
Part (Interior) MSRP Vendor
OEM Black Mazda Turbo II Front Seats Unknown (discontinued) Unknown (discontinued)
Custom Gauge Cluster Unknown (discontinued) Unknown (discontinued)
Custom Suede Door Cards Unknown (discontinued) Unknown (discontinued)
Custom Suede Headliner Unknown (discontinued) Unknown (discontinued)
Custom Suede Armrest Unknown (discontinued) Unknown (discontinued)
Custom Suede Shift Boot Unknown (discontinued) Unknown (discontinued)
Personal Quick Release Steering Wheel $285.00 JHP USA
NRG Quick Release Hub $85.50 JHP USA
Flossy Weighted Shift Knob Unknown (discontinued) Unknown (discontinued)
Interior is herculined, dynomat'd and boom mat'd Uknown Unknown
Part (Misc) MSRP Vendor
Anodizing PS bracket, lug nuts, MC brace, KATech Pulley $100.00 Jeff Dodson
Powder Coating for 5Zigen wheels, valve covers, fuel rail $450.00 Shane Marshall
ARP Crank Bolt $35.00 ARP/Amazon
ARP Thermostat Housing Bolt kit for LS1 $8.00 ARP/Amazon
AC Delco GM Knock Sensors (2) $75.00 AC Delco/Amazon
LS6 Valley Cover $125.00 Summit Racing
LS6 Timing Cover and Gasket Kit $100.00 Summit Racing
ARP Head Bolt Kit LS1/LS6 $225.00 Summit Racing
Total Invested: $26,403.67
Mileage is unknown on the chassis, but should be around 130k miles. There is absolutely zero rust on the body or chassis. This FC is in the top percentile of FC's on the road today without any rust or corrosion on the body. For a 25 year old car, this is a excellent example of an RX7. If you wanted to build this type of FC today, with the same parts used, you would be looking at $24,000-$26,000. Only the best parts were used.
Some con's about the car:
This is a 25 year old car. The body is in great shape and so is the paint. The only area that needs attention, would be the interior. I am an extremely OCD person though and to most, this car is fine the way it is. From the dash to the cargo bins, the interior is pretty much complete. The rear hatch area is semi-complete, and I do have the pieces to complete it. The car is not perfect and is meant to be a full out race car.
The car is ready to be taken to the next level and I am on the fence about taking it to that level.
My price to let the car go, would be $17,000. Of course, anything is negotiable.
The best method of contact to reach me would be a message on here, or a call/text to my mobile - 317.36two.five754
https://youtu.be/k-sy4WoO9lY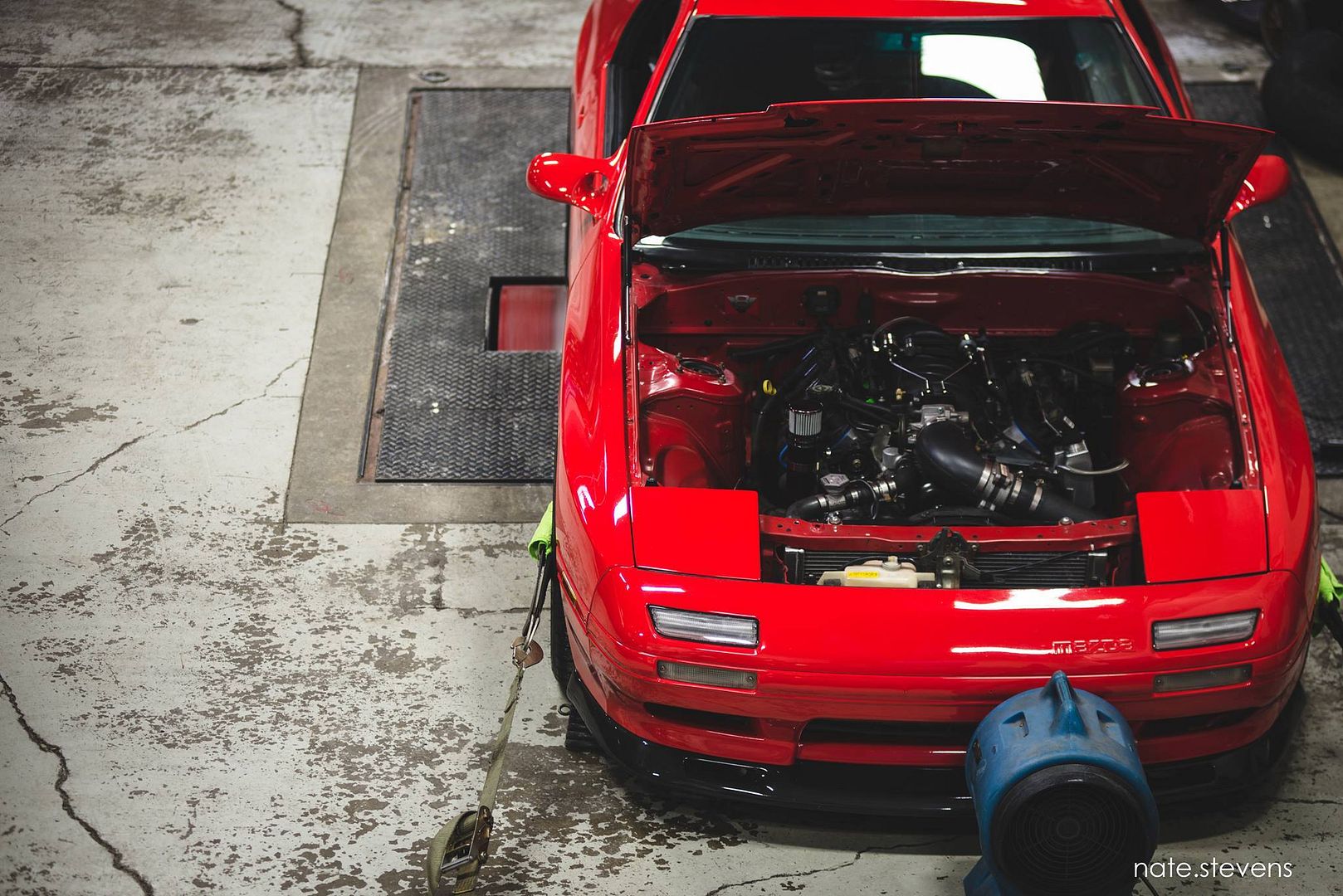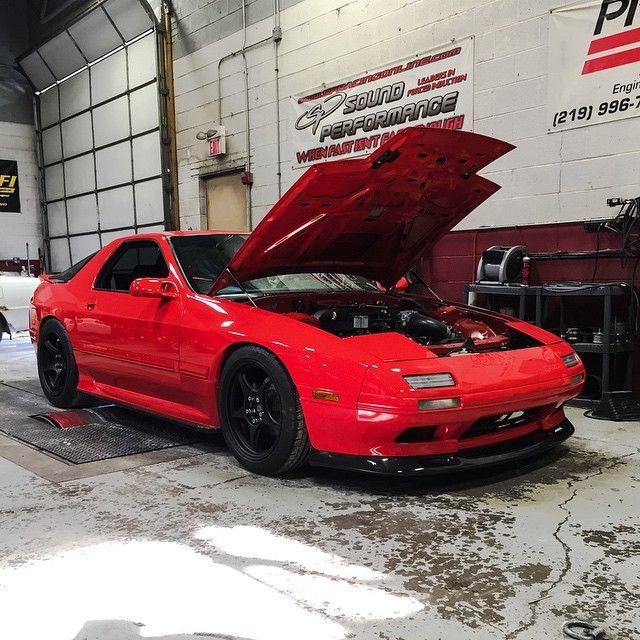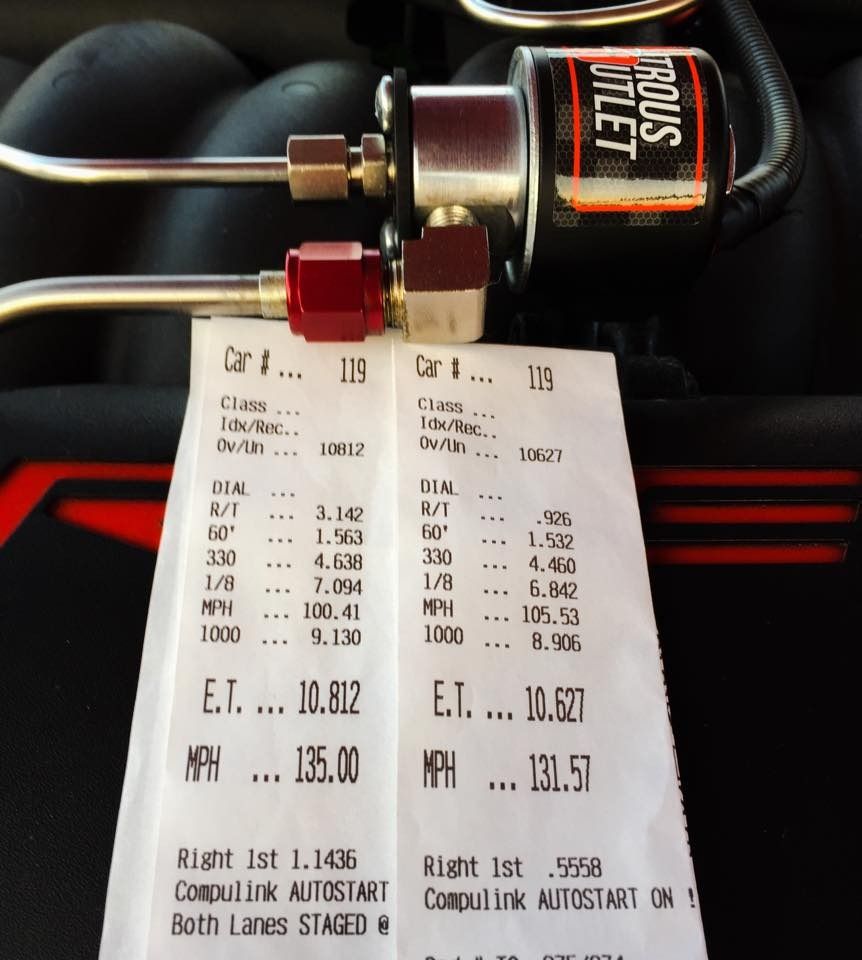 Additional pictures can be found in my build thread -
http://www.norotors.com/index.php?topic=21119.0