1
« on: November 04, 2018, 01:23:55 AM »
I've been working on these for a few months now and I want to release these in the next month or so. I've revised these 3 times now and im pretty happy with the end result! They fit really well!
Unlike the JTR headers you won't have to beat in the driver side floor pan in to make them fit!
The last JPEG model is of revise 2. The spark plug clearance was bad on cylinder number one so we made the changes necessary to the front tube to resemble what you see in the picture of R3.
The tubes you see in the photos are pre-production sets that have been modified to become revision 3 models. The production tubes will not have any splices in them. One piece all the way!
I've done these in both 16 gauge and 20 gauge for comparison. I feel the 16 gauge is a little heavy because of how long the tubes are, but are easy to work with. How ever the 20 gauge 304 stainless is very light but must be mig welded in order to be assembled in a way that's efficient.
-2" SS tubes 3.5" collector
-I'm also going to offer these with no collector. This way you can use your own slip fit merge collector.
- fits both right and left hand drive cars
- all spark plug boots have good clearance
- Starter can be removed without taking the header off
Im building 20 sets of these on the first run.
Keep in mind that these are just hand built samples. The production version will have no splices any where in the tube.
right side R3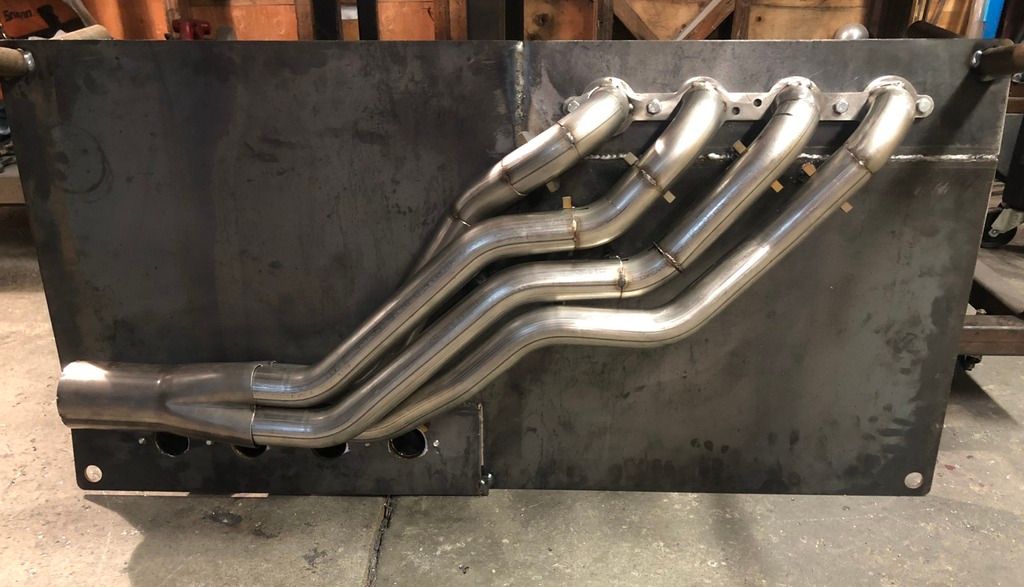 right side R3 model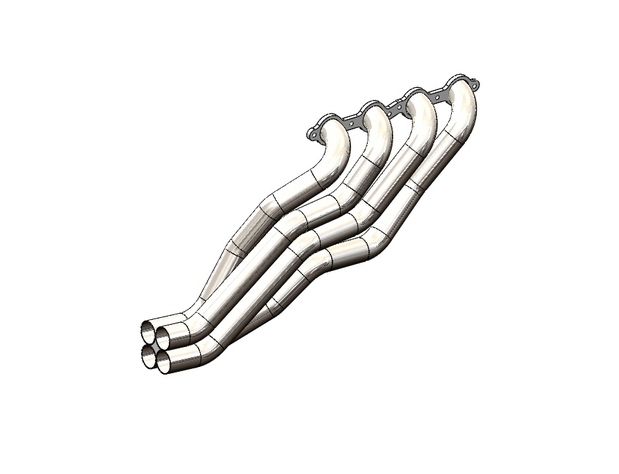 left side R3 photo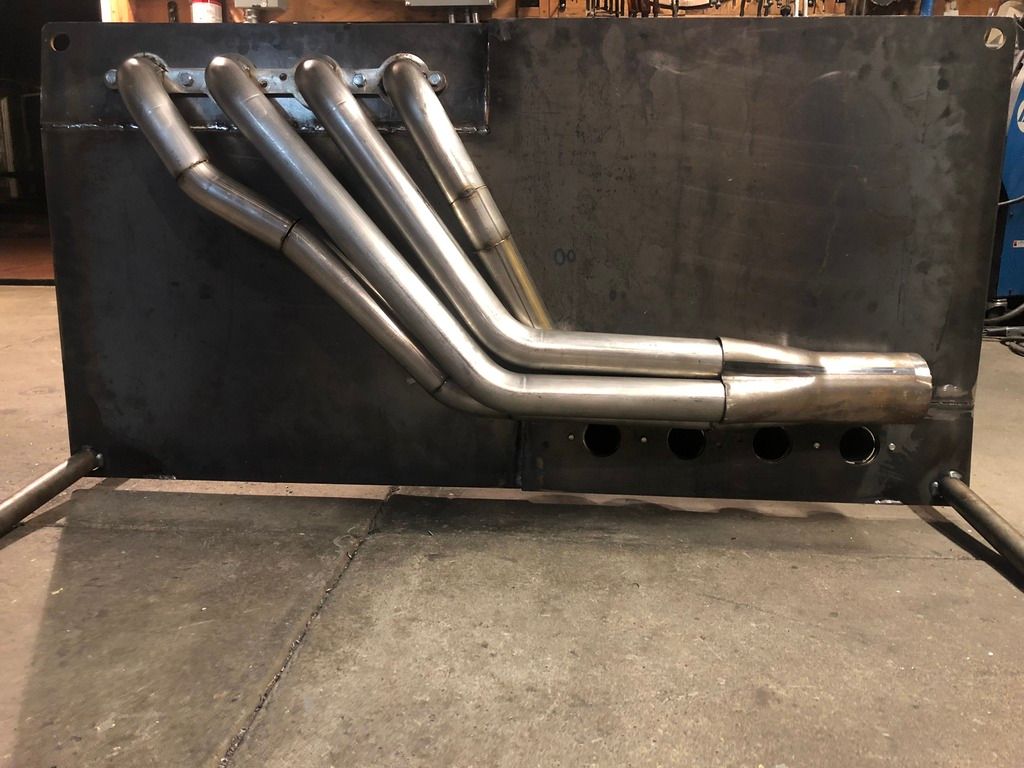 left side R3 model